Written on 06/01/2015
---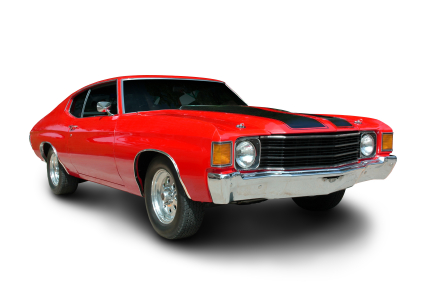 If you take a lot of pride and joy in how your car or truck looks, you may want to consider a custom paint job. A custom car paint job has many advantages for car and truck enthusiasts. For one, you make your car or truck look unique, not like every other model out there with factory issued paint. You want to stand out from the crowd, not blend in with it. A custom paint job allows you to display some of your uniqueness and individuality, anything from designs to cool metallic paint that looks absolutely stunning at night. The following are some of the most desirable advantages of a custom paint job.
Increase resale value
When you have a customized paint job, the resale value often goes up. How much depends on the paint job, style and color or colors chosen. While you should pick out a paint or design that best suits you, it can make your car or truck easier to sell when that time comes.
Feels like a new car
When you get a customized paint job, it feels like a new car, even when it is not. It breathes fresh life into your old ride. On the outside it will look new, and if you opt to get a good interior detail job done, it will feel like a totally new ride. If your paint has faded over time for example, a new paint job will revitalize your car or truck.
Reverses damage from time and elements
The fact of the matter is every day on the road, your car or truck faces elements that wear away at your cars paint. The very light of the sun, road salt, and even acidic rain can fade away the color and damage your cars factory issued paint. Gravel, sand and basic road debris can chip and mar your cars paint. All of this damage over time diminishes your cars good looks and its value. A custom car paint job can restore your cars outer beauty and return upwards of thousands of dollars in value to your car.
Signs that it is time for a new paint job:
Dings and chips.
Faded color.
Rust spots.
Peeling paint.
Weathered paint.
Porous paint.
Paint has lost its luster even after a good wax job.
One Stop Collision offers custom paint jobs with superior service and high quality workmanship. If you are considering a customized paint job, come see us first for a consultation and estimate. We offer affordable prices without sacrificing superior service! Come find out why we are Dearborn Heights, MI, number one customized paint shop.